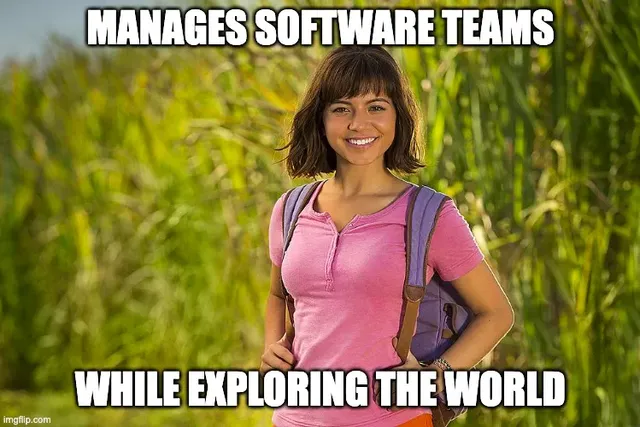 What are DORA Metrics?
DORA metrics measure software delivery velocity and throughput by plugging into all systems used for software development, deployment and operation. The DORA metrics consist of:
Deployment Frequency,
Lead Time for Changes,
Mean Time to Recovery and
Change Failure Rate.
Measure team effectivity
These metrics can provide warnings and alert if engineers are:
losing engagement,
highlight high and low-performing teams and
help companies avoid resorting to quick fixes.
When teams are not co-located engagement and performance issues can easily spin out of control. DORA metrics are critical when working in a hybrid or fully remote work model. Whether you're ready to move past the hybrid midpoint or are taking the direct leap to remote, here's why you need DORA metrics at your side.
Identify areas for better collaboration
Working from different locations makes it easier for processes to slip, miscommunication to happen, and opportunities for improvement to be overlooked. With DORA metrics, remote teams can more efficiently review their practices and track their success.
Provide remote engineers with development paths
More than 40% of executives say remote employees are less likely to be promoted due to limited visibility and contact with management than in-person employees. But with fully remote teams becoming the norm, remote engineers can't go unnoticed or be at greater risk of disengaging.
Visually track the impact of being remote
Like most data, DORA metrics can be visualised to allow you to automate and centralise software-delivery measurement. Not only does this visualisation let decision-makers draw clear and accurate conclusions. DORA metrics also make it easier to spot trends and patterns in how software is built and released.
DORA will increase the productivity of your software operation
ZEN Software's Agile Analytics lets you keep a close eye on all the DORA metrics and correlate them with other effectivity metrics in your software operation: Error Budgets, Teams, and Kudos. This creates a clear dashboard overview of the organisational performance and allows for data-driven management. But more importantly: it leads to higher productivity, faster time-to-market, less burnout, more engagement, and happier engineers!
Increase
Engineer
Engagement
by
measuring
what
matters