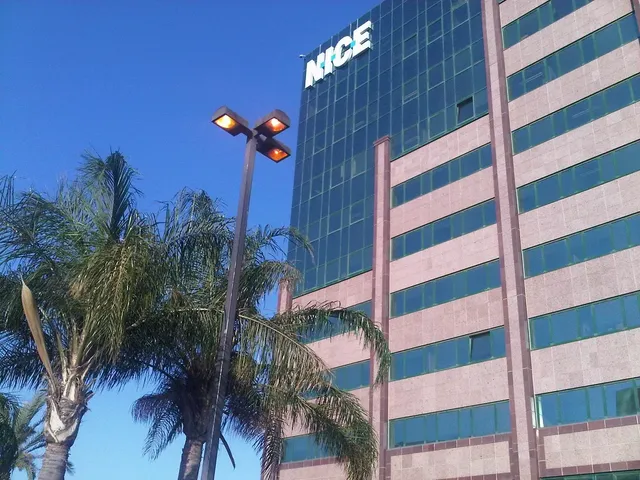 Last year (2011), CyberTech was acquired by NICE Systems. So this year, we started the collaboration between the Development Office in Alkmaar, The Netherlands and Corporate HQ in Ra'anana, Israel.
I was part of a 4-person delegation from the Alkmaar office tasked to find out how to best work together and do a 'show and tell' about the Alkmaar products, architecture and processes.
We left Amsterdam late in the evening and landed in Tel Aviv early in the night. After waiting patiently for the security checks to be done, the four of us crammed ourselves in a small taxi near the airport.
"Are you here for Money Business or God Business?" the taxi driver inquired. "Money Business, I guess?" I answered, a bit surprised.
"Tel Aviv it is then!" the taxi driver exclaimed. He guessed our destination correctly (generally).
After we gave the driver the name and address of our hotel, the taxi thundered over empty streets from Ben Gurion Airport to Tel Aviv. Warm desert air entered the cab through the car window. 'If the air is this warm in the middle of the night, it will probably be scorching hot tomorrow', I thought, being new to both Isreal and the Middle East.
The small display of the car radio read 'GLGLGLTZ'. This local radio station could use some vowels in its name. Is the radio display broken, or is the display suffering from the heat at this time of night?
We arrived at our boulevard Hotel. Perfect for holidays, practically on the beach. After a short night (due to thorough Ben Gurion airport security), we enjoyed a quick breakfast downstairs in the restaurant, ocean view.
On my way down to the lobby, I shared the lift with a guest holding a crocodile-shaped airbed, celebrating a well-deserved holiday, no doubt. "No pool for me, unfortunately; I'm here for work," I thought.
Onward! to HQ, by taxi. "If your taxi driver does not know where NICE Systems is located, just say 'Amdocs' and they will take you to the right building in Ra'anana", was our HQ colleagues' advice via e-mail. The drive to the office took us via a couple of office parks. I was surprised to find many well-known (primarily American) Software/Tech companies with offices in these office parks. I did not know what to expect, but NICE certainly was not the only game in town
The meetings were fun, and the atmosphere was inviting. Our new colleagues showed us around and said we're soon moving office: a much bigger office close by.
We met many engineers and engineering managers. The engineering manager responsible for a product line close to ours in Alkmaar responded when I inquired about the large amount of Tech companies around Tel Aviv by recommending a new book "Startup Nation". This book details how Israel got to be very successful in launching new tech companies.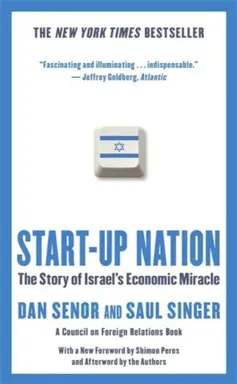 "If you take the hagiographic parts about Israel with a grain of salt, it'll be a very informative read!" colleague Leon recommended.
We closed the meetings by having dinner together and celebrating a good exchange of information.
On the return flight back to Amsterdam: "You were there for business I guess?" a man asked while I was standing in the aisle, stretching my legs.
"Yeah, money business!". I responded perhaps a bit too enthusiastically. The Dutchman asking the question looked surprised.
"You?" I quickly inquired back not to let the silence be too long.
"Sort of, I work in media, You?" The Dutchman inquired
"Yes, Tech, software development. We're freshly acquired so I got a chance to go to the new HQ. It was useful and fun" I responded
"Did you know that recently a book came out about Israel and tech, called 'startup nation'?"
"I read it and can recommend it. should be interesting since you work in tech" The Dutchman said.
"That's funny because one of the Development Managers in HQ also recommended it, provided I read through the propaganda. I ordered it online, it should be delivered soon back home" I responded
"Well, then you have a double recommendation right there, enjoy!" The Dutchman said before we both returned to our seats.
Upon return on that Friday, I finished the week in our Alkmaar office sharing the stories of our adventure in HQ. I felt welcome to the bigger corporation and enjoyed the fact that I now had over 1000 tech colleagues more than a year ago to collaborate on new projects and products.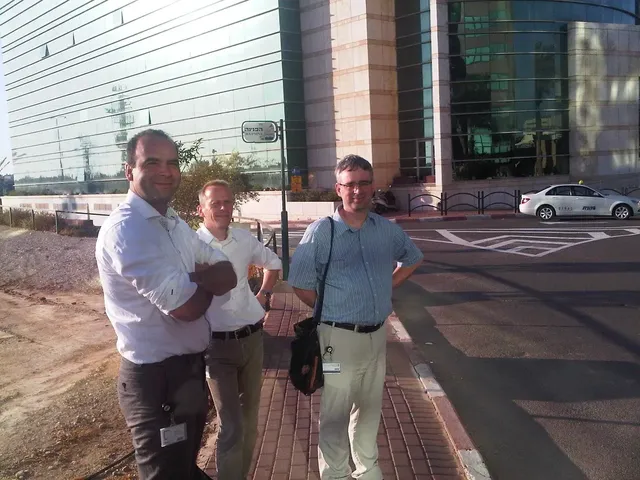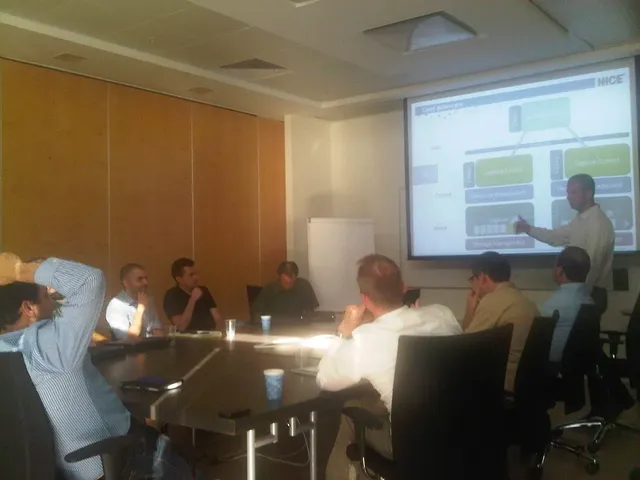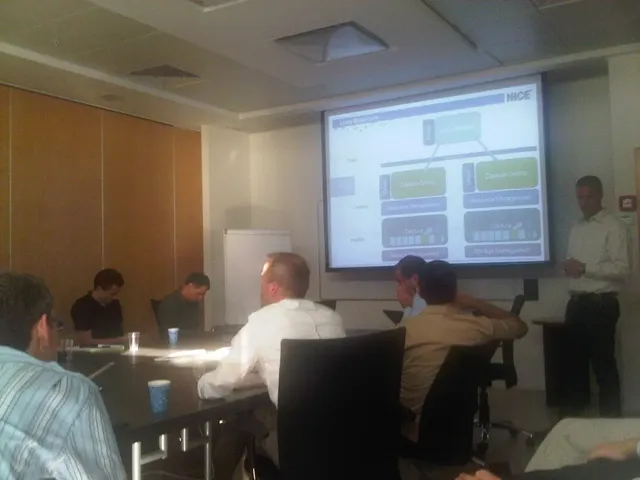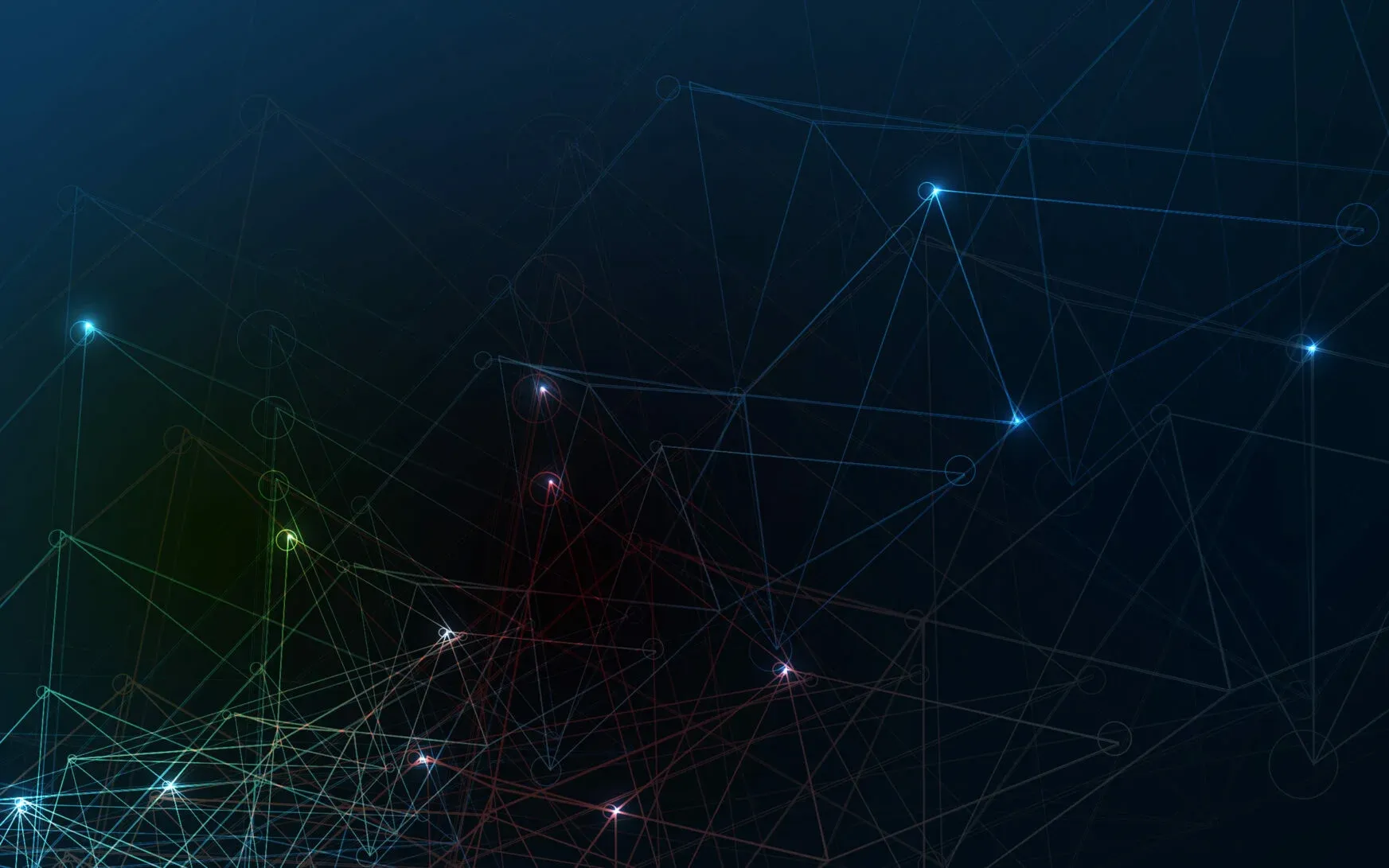 We're
confident
we
can
supercharge
your
software
operation.
Our unique products and services will delight you. Let's talk!